SOLVAY and EMICA - TWO CENTENARY COMPANIES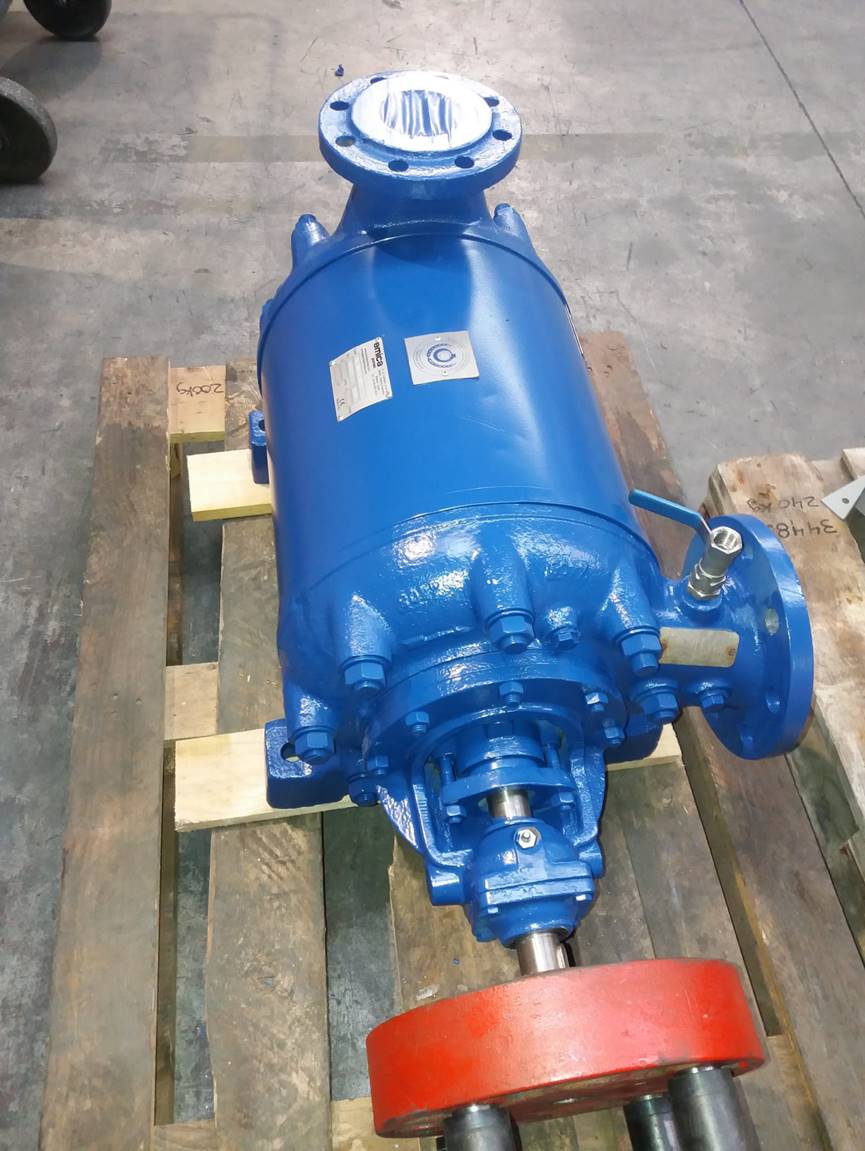 The girl in the picture has led a bad life. Forty years in a salt deposit in Polanco (Cantabria-Spain), pumping brine slightly carbonated, with a concentration of between 150-210 g/l as raw material for the Solvay Group plant in Torrelavega.
The installation shows a set with a single suction and four-pump bypass with a thick filter. The operating pressure reaches 27 bar.
These bombs don't often come to visit us, but when they do, we try to leave them like the day they left our factory. As she is very smug, we have placed a veteran badge, which will surely cause a stir among her colleagues.
Isn't that irresistible?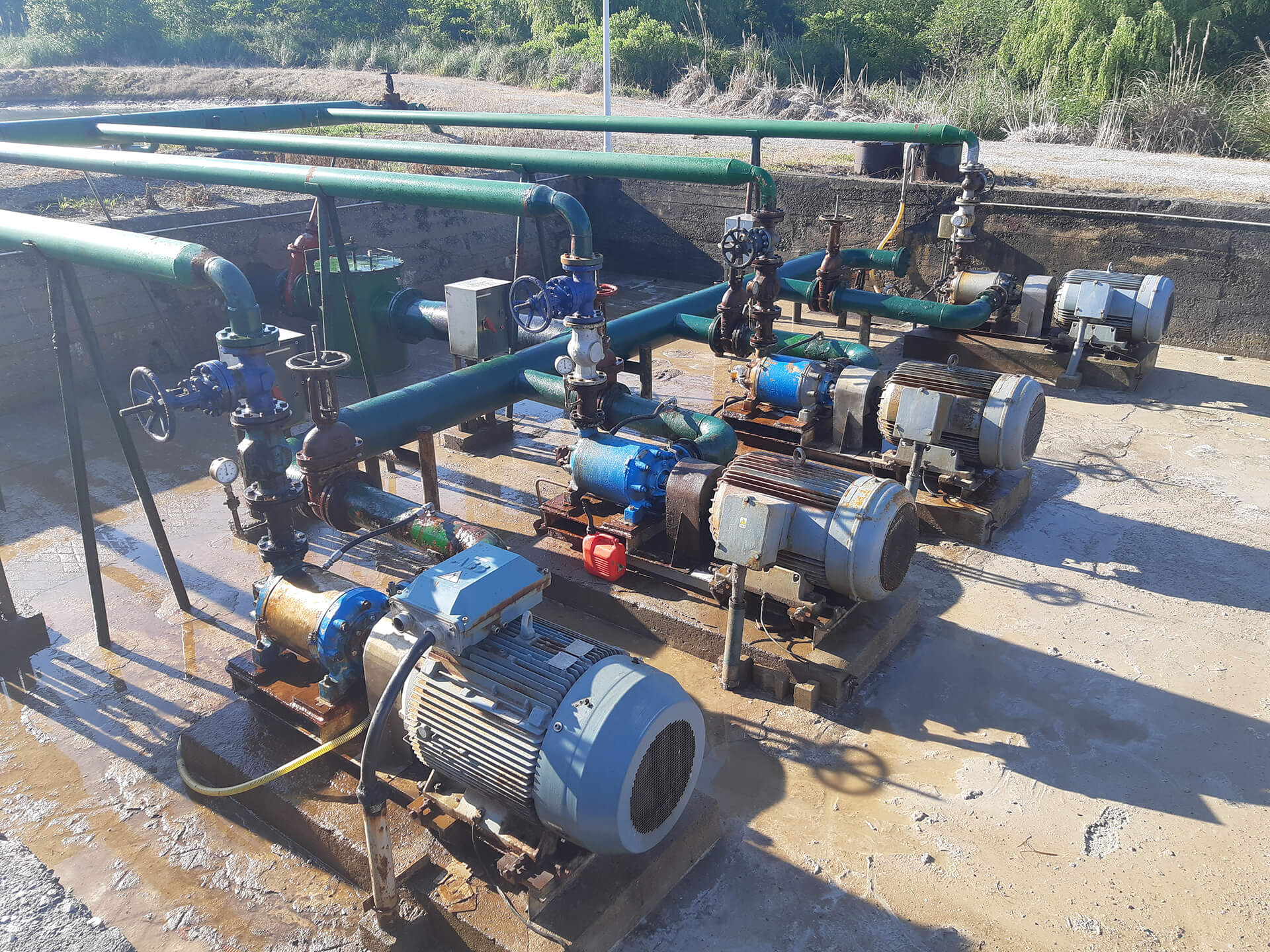 Solvay was founded in 1863. Today, the Solvay Group has more than twenty-four thousand employees in 64 countries, with the aim of creating shared and sustainable value. We find these products at home, food and consumer goods, airplanes, automobiles, environment, construction, agriculture, electricity-electronics, paper, medical applications, water and air purification systems, among many others. Solvay has two plants in Spain (Torrelavega and Escúzar) and has been producing sodium Bicarbonate, sodium carbonate, sodium chloride and strontium sulphate for a hundred and ten years.
Solvay is one of the historic customers of Emica Bombas and has a huge pump park, of which more than half are of our brand, thanks to the robustness and service provided so far.