HIGH PRESSURE PUMPS FOR THE SUGAR PRODUCER GROUP CRISTAL UNION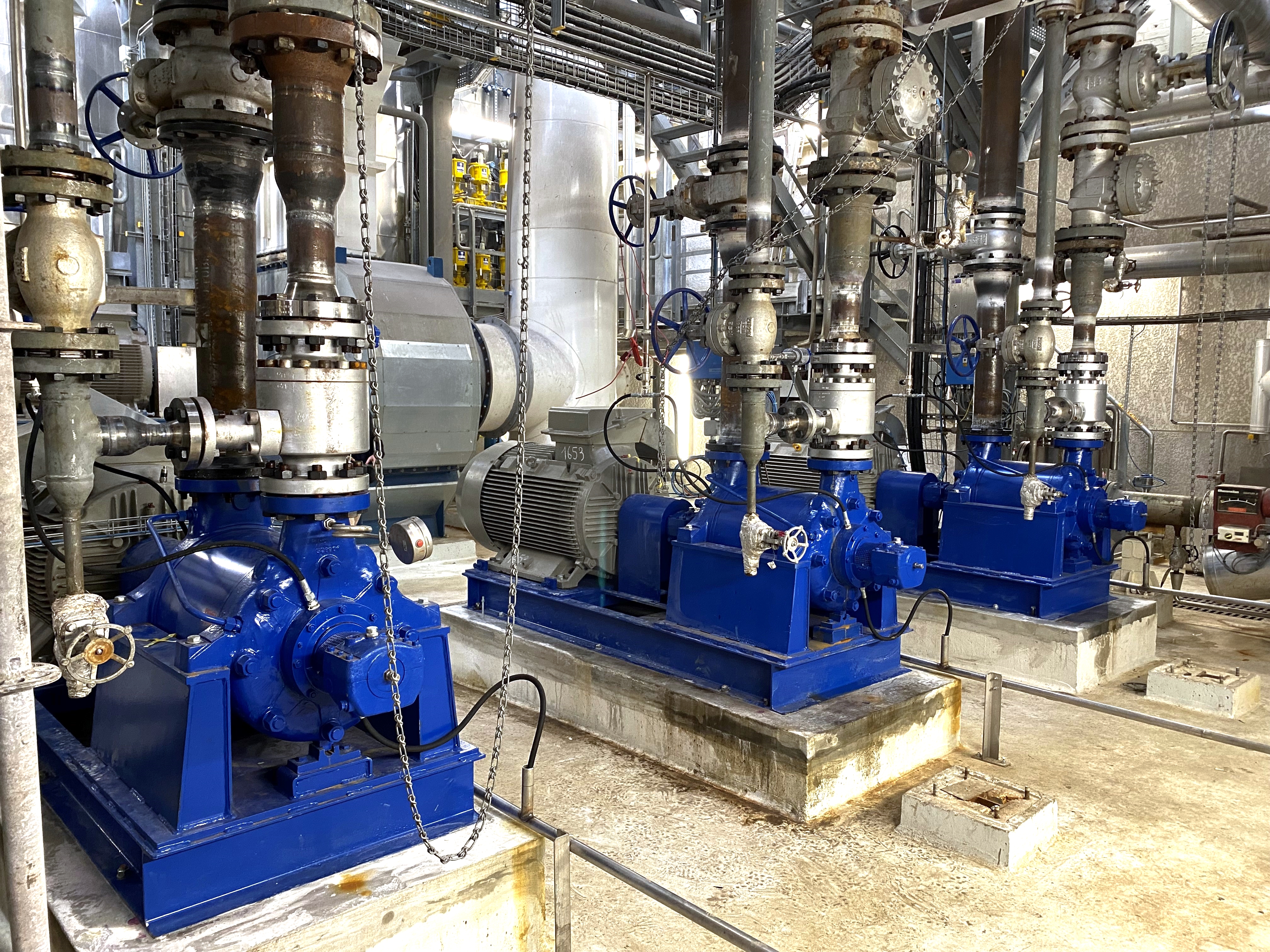 The French agribusiness cooperative group Cristal Union is among the leading European producers of sugar and alcohol, with 11 production plants located in France. The Group has more than 2,000 employees and 9,000 collaborators.
One of these factories is SAINTE-EMILIE, a sugar refinery with a production of 17,000 tons of beet per day. The group has just installed and commissioned three HDA-100 high-pressure multistage pumps, manufactured by Emica. These pumps are intended to feed boilers with water at 110ºC, a flow rate of 95 m3/h and 76 bars of pressure.
The supply is completed with 4 EKN 50-250 groups that provide auxiliary service to all the pumps existing at the plant.