Emica Pumps
Who better to assist you concerning pumps than those who have been doing it for almost 120 years?
Our origins
The twenty-eighth of December 1899 was founded in Bilbao "El Material Industrial, Compañía Anónima", Emica, initially dedicated to the trade of centrifugal pumps, ventilation and machinery in general. Subsequently, the company starts the manufacture of centrifugal pumps and ventilators, based on internationally reputed German technology and registering its own patents.
"Who could have imagined that the company that was born almost 120 years ago in Bilbao was going to be present today in 40 countries?"
Own resources
Emica Bombas has modern facilities in its manufacturing centers and a test bench designed to fulfil the highest technical demands. It also has maintenance workshops both own and agreed
"Times change, other generations follow us, the world turns faster and faster ... However, many of our pumps have been in service for decades as a silent witness to the passage of time"
Where to find us
Emica's headquarters are located in Abanto-Zierbena, in northern Spain, close to Bilbao, where it is located its main productive plant, R&D and a modern test bench, used for test and trial.
Also, It has other manufacturing plants in northern Spain.
"Are you coming to see us?"
References in more than 40 countries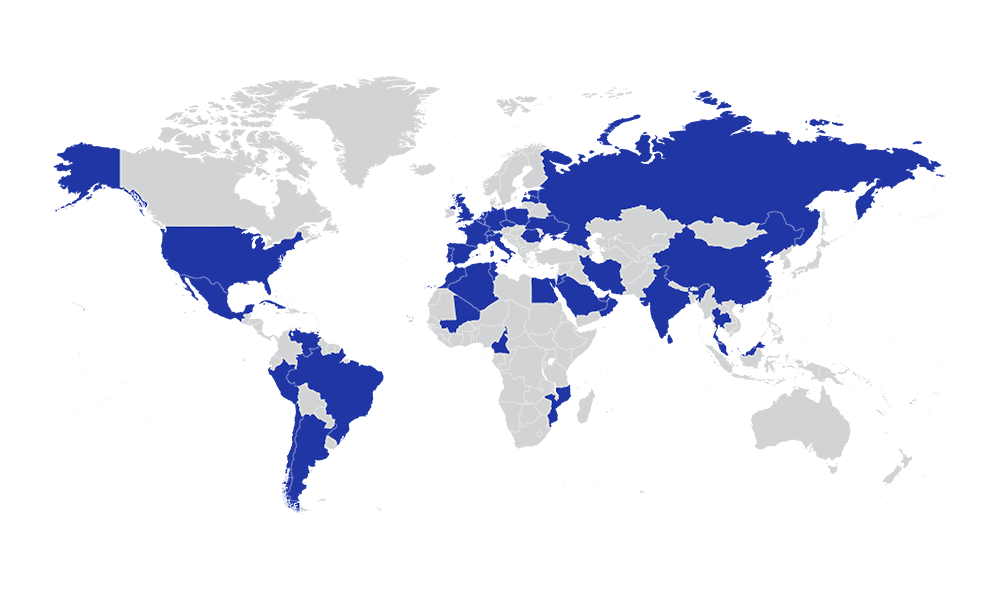 Thanks to our extensive experience, at Emica we know very well the requirements and needs of our customers, very diverse based on the particularity and variants that arise from the transfer of fluids in different sectors and with multiple applications and specifications.
"Surviving three wars, several crises and the corrosive passage of time cannot be only a matter of luck. Something must have been done well"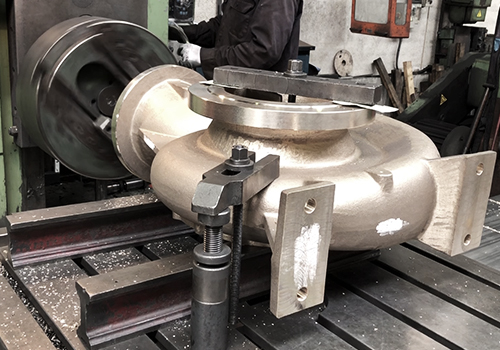 Customer service provides the necessary support to ensure optimal operation during the life of the pumps.
At Emica we provide a service of integral pumping solutions, which includes technical adviceduring the project phase as well as on equipment in service, tests and trials carried out at our bench, and an after-sales service that includes:
Repairs and modifications
Sale of spare parts
Management of parts interchangeability
Maintenance
Start up
Technical assistance
Training courses
To guarantee the quality and an a right response time, Emica has its own technical staff as well as international partners, always close to the client's need, and having maintenance and assistance workshops, of its own and arranged, in several locations.
"What do our customers value? Easy: the robustness, the reliability of a long-tested product in the market, tailor-made solutions..."
Test and Trial bench
The Abanto-Zierbena plant, is equipped with a modern test and trial bench, fully monitored and versatile, used to reproduce the actual operating conditions of our pumps.
This bench allows to certify the good mechanical and hydraulic operation of the pumps, as well as the inherent requirements of their application.
The bench is built in a closed circuit and a well and designed to meet the highest technical requirements to carry out the tests. Further, it is a daily tool for our own R&D&I.
"Of course things have changed in all these years ... Now the pumps are as robust and reliable than before, but we count on the most modern technology to guarantee their quality and integrate them into a monitored control system"
Main features
Input range: up to 35.000 litres
Flow rate: up to 3.000 m3/h
Pressure: up to 63 bars
Power: 250 kW
Tests according to ISO 9906.
Committed to Quality
Quality in Emica is the result of many years of experience and a process of continuous improvement that achieve:
A final product that fully complies with the technical requirements requested
An improvement of the competitiveness, optimizing processes, resources and production.
Solid relationships with suppliers and customers
"Today we can check with more modern techniques, that what we did so many years ago, we did it well"
Download certificate
Emica Quality System
Quality Management ISO 9001.
Advanced Management System based on processes.
Control of manufacturing processes. Inspections and tests throughout production are carried out in accordance with the relevant customer procedures and/or requirements. Highlighted among these are as follows:

The careful selection of our suppliers, all of them European,
Focus towards the medium and long term.
The total acceptance and integration of the Quality System within the general management and organization, with the investment in the necessary material and human resources.
Our Quality Policy is available on request using the contact form.
Controls on manufacturing process
Dynamic balance of the rotor at operating speed according to ISO 21940-11:2016 (former ISO1940-1:2003).
Hydrostatic test to ensure the sealing of all the elements under pressure according to EN 12162:2001 +A1:2009.
Test bench to ensure the proper mechanical and hydraulic performance of the equipment, according to ISO 9906:2012
Painting according to ISO 12944 and up to the customer's choice.
Materials certification according to EN 10204:2004.
"Each time one of our pumps returns home after long years of work, for a set-up, and we dismantle it, we are aware that we continue working basically in the same way"
Products
Discover the full range of Emica products