NEW EQUIPMENT FOR ACERINOX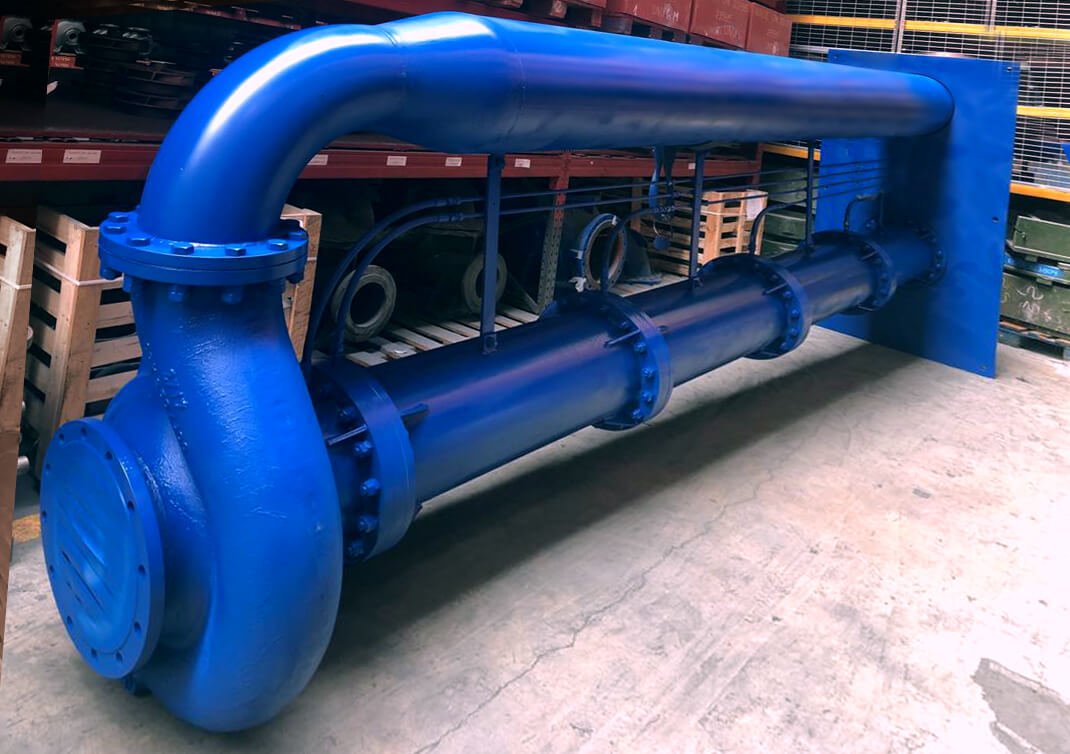 Our client ACERINOX EUROPA (CADIZ) has relied again on EMICA for a completely customized pump and duly tailored to the existing installation.
It consists of a CPK 250-400, according to ISO-5199, in vertical execution, which will pump 1,200 m3 / h at 34 m.

Equipped with a 200 kW motor and a 5m long column, it will be installed in a pit containing abrasive water and scale coming from the lamination, which will be pumped to the cooling towers. For this, this pump has been the result of a common study between EMICA and ACERINOX, which has allowed to define the most suitable materials (CA6NM and 1.4408 treated, among others).

The pump body has been specially machined to facilitate its assembly assembly at site. Especially small sections have been designed to optimize the stiffness of the transmission, along which an exclusive piping has been installed for the individual injection of the barrier water into the bushings.
Also, state-of-the-art thermoplastic materials have been incorporated in the bearings.
Again, a complex pumping position, solved with an Emica pump