FROM METAL TO PEOPLE IN 120 YEARS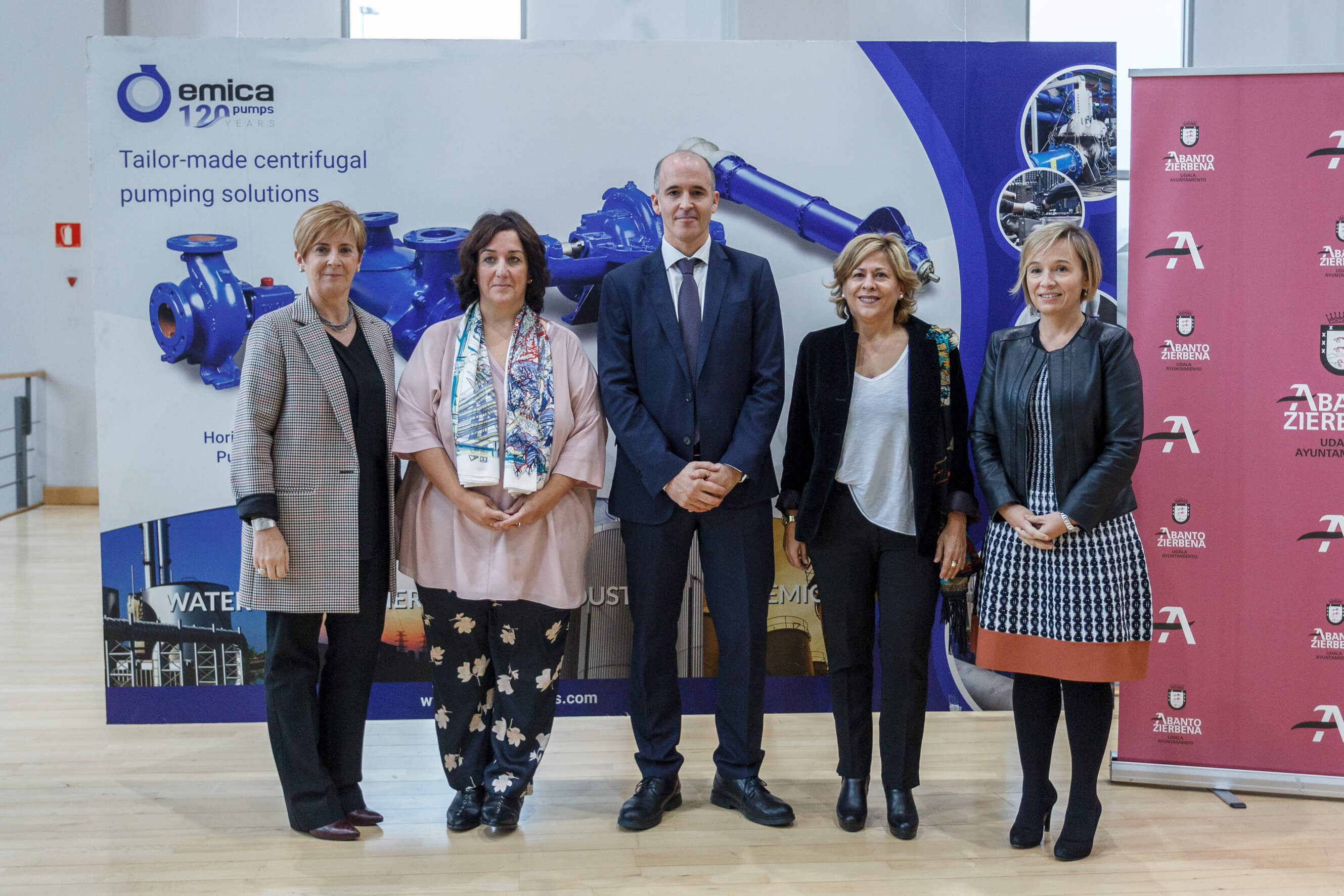 On November 8th, the Major and authorities of the Abanto-Zierbena town council organized the event "From metal to people in 120 years", during which an award was given to EMICA BOMBAS SL , in recognition of its 120 years of history.
The event took place at the Ilgner Building in Barakaldo, and it was attended by notable assistance: customers, suppliers and local associations from all areas. Therefore, it was attended by the Counsellor of Economy Development and Infrastructure of the Basque Government, Arantxa Tapia and the Regional Deputy for Economic Promotion, Ainara Basurko.