Iberdrola inaugurates the largest green hydrogen industrial plant in Europe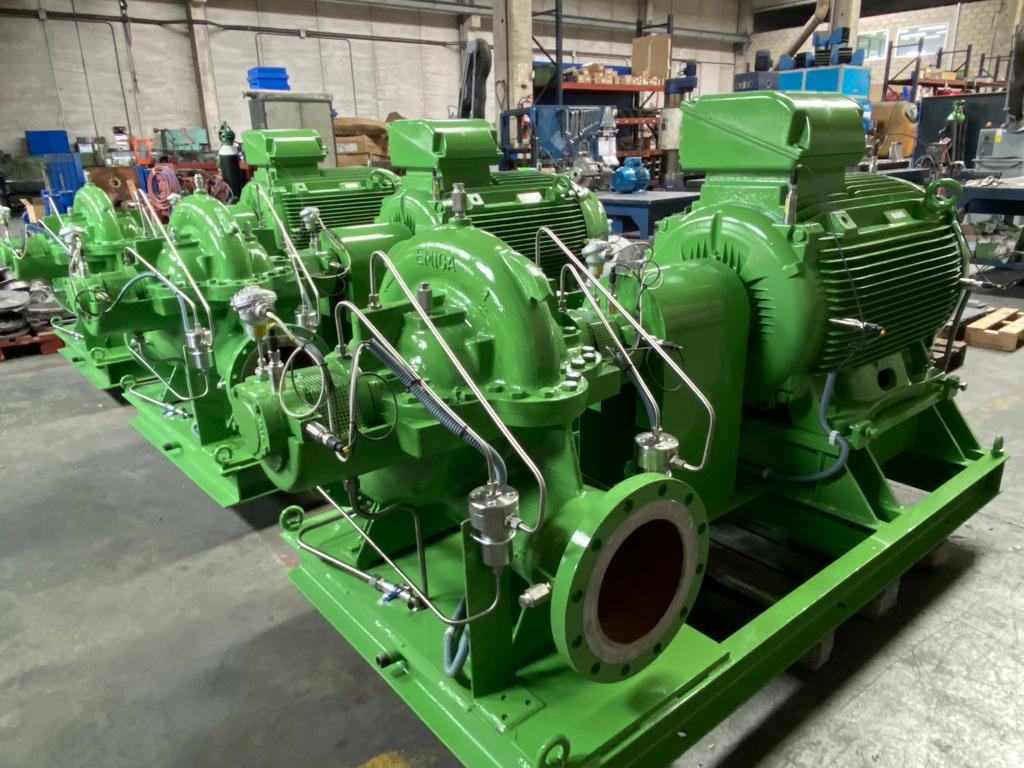 Iberdrola's Puertollano plant, located in Ciudad Real, has a production capacity of 3,000 Tm/year of renewable H2. It is powered by a 100 MW photovoltaic solar plant, a lithium-ion battery system with a storage capacity of 20 MWh and one of the largest hydrogen production systems through electrolysis in the world (20 MW).
All from 100% renewable sources.
An innovative facility that will allow Fertiberia to manufacture green ammonia and will contribute to the decarbonisation of the Fertiberia group's factory in Puertollano.
Emica Bombas has participated in this project with RDL-type split-chamber closed-circuit refrigeration pumps and CPK-type process pumps for demineralized water.
https://www.kaltura.com/p/0/sp/0/playManifest/entryId/1_hxvhqgor/format/url/flavorParamId/0/video.mp4