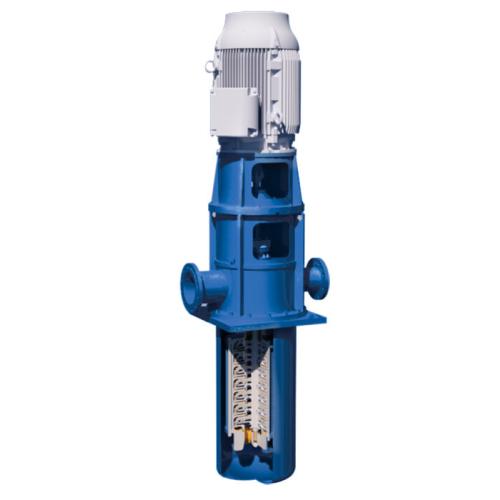 Vertical centrifugal pump, Multi-blade
Version WKT (CAN type)
Size: DN 40 ÷ 125
Flow rate: Q up to 140 m3/h
Pressure head: H up to 125 m
Permissible fluid temperature: t up to 105   ̊C
EN733 (DIN 24255)
Maximum pressure: p up to 25 bar
Velocidad: n
50 Hz: 1450

min-1

60 Hz: 1750

min-1

More information
.
For minimum available NPSH values and without the possibility of lifting the supply tank VS6. The pump's NPSH value is increased, as required, via a barrel installed below floor level.

Barrel: tank into which the pump is introduced. It will have a variable length depending on the NPSH value that needs to be obtained in each application.

Handling of condensates in power stations and power systems.